Synopsis
Gulliver washes ashore on Lilliput and attempts to prevent war between that tiny kingdom and its equally-miniscule rival, Blefiscu, as well as smooth the way for the romance between the Princess and Prince of the opposing lands. In this he is alternately aided and hampered by the Lilliputian town crier and general fussbudget, Gabby. A life-threatening situation develops when the bumbling trio of Blefiscu spies, Sneak, Snoop, and Snitch, manage to steal Gulliver's pistol.
Click Play at the top to view the trailer.
Like the Trailer?
Want to watch the whole movie?
We don't condone streaming for free and its better for you to buy the movie/series and support the companies and actor/actresses.
We understand that some individuals have created websites that stream free movies and try to make a little bit of earnings through these movie sites.
In saying so, we do have a list of sites to watch, review or discuss old and new movies. 
If you want to watch it for free, here are a few free-to-watch and safe websites (a few popup ads on some of the videos) to watch.
Just remember, if you like the movie, buy it and support everyone!
 Want to see the new additions? Click here for updated List
Again, we don't control what movies, films, shows, or anime that are on these websites, but they all have a great selection.
Enjoy!
See something wrong? Or If any of the links aren't working or need more information, Report it! Click here for to email us!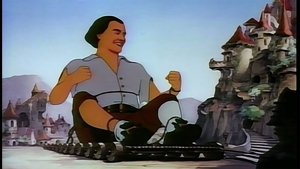 Original title
Gulliver's Travels
IMDb Rating 6.7 3,662 votes
TMDb Rating 6.2 57 votes